PSL staff members honored by NOAA and the American Meteorological Society
Congratulations to ESRL Physical Sciences Laboratory staff members who are being recognized by NOAA and AMS for their outstanding achievements!
NOAA Awards

(L-R) Dan Gottas, Jesse Leach, Scott Abbott, Allen White, Clark King, and Tom Ayers will receive a group 2017 NOAA Technology Transfer Award "For the design, implementation, and operation of a 21st-century observing network to address water resource and flood protection issues in the Western U.S.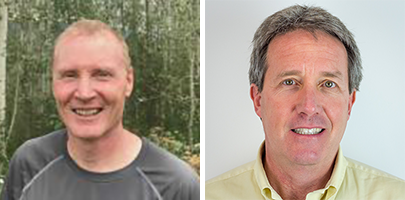 Robert Cifelli
and
Robert Webb
will receive a
2017 NOAA Administrator's Award
as part of a group honored "For advancing weather and climate models to balance flood and drought risks while providing water reliability for fish and people in the Western United States."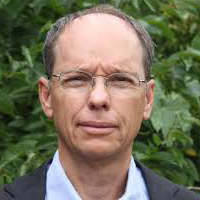 James Wilczak will recieve a 2017 Technology Transfer Award as part of a group honored "For improving forecasts of turbine-height winds and solar irradiance from their HRRR weather model to improve usage of renewable power by industry."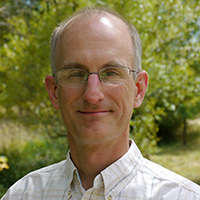 Jeffrey Whitaker will recieve a 2017 NOAA Administrator's Award as part of a group honored "For leading/executing the selection of the new dynamical core, the engine of a numerical weather prediction model, two years ahead of schedule."
The NOAA awards will be presented in November at a ceremony in Silver Spring, Maryland.
---
American Meteorological Society Awards and Honors

Michael Alexander will receive the 2018 Sverdrup Gold Medal Award "For innovative and insightful studies of large-scale air-sea interactions and their role in climate variability, and interdisciplinary work on climate change impacts on marine ecosystems."
Michael Alexander, Roger Pulwarty, and Jeffrey Whitaker have been named as Fellows of the American Meteorological Society "In recognition of outstanding contributions to the atmospheric or related oceanic or hydrologic sciences or their applications during a substantial period of years."
George Kiladis was named the 2018 Bernhard Haurwitz Memorial Lecturer "For influential observational studies of tropical-extratropical wave dynamics and leadership in the field of large-scale tropical meteorology."
The AMS awards will be presented at the 98th AMS Annual Meeting to be held January 7-11, 2018 in Austin, Texas.
---
Posted July 27, 2017