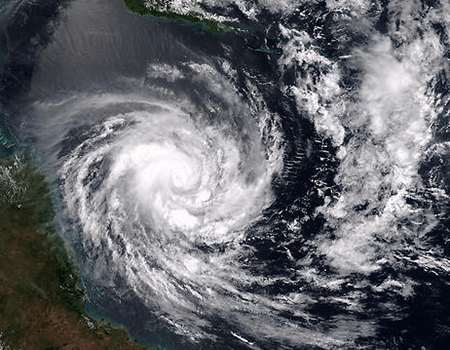 Position
Senior Research Assistant
Team
Forecast and Modeling Development
Affiliation
About
Gary has worked in several capacities since joining PSL in 1998. In 2011-2013, he was responsible for the production of the Reforecast (Version 2) historical forecast dataset, with the Global Ensemble Forecast System (GEFS). Since then his work has focused on the creation and maintenance of a number of publicly available web-based forecast products based on GEFS Reforecast data. He has also worked on modifications to GEFS with the goal of better representing uncertainties in model surface parameters/variables.
Research Interests
Ensemble Forecast Techniques
Statistical Post-processing of Numerical Forecasts
Drought Monitoring
Education
M.S., Meteorology, University of Wisconsin, Madison, Aug 1981
B.S., Physics, University of California, Davis, Jun 1978
Selected Publications
Hamill, T.M., M. Scheurer and G.T. Bates, 2015: Analog Probabilistic Precipitation Forecasts Using GEFS Reforecasts and Climatology Calibrated Precipitation Analyses. Mon. Wea. Rev., 143, 3300-3309.
Hamill, T. M., G.T. Bates, J.S. Whitaker, D.R. Murray, M. Fiorino, T.J. Galarneau, Jr., Y. Zhu and W. Lapenta, 2013: NOAA's second-generation global medium-range ensemble reforecast data set. Bull. Amer. Meteor. Soc., 94, 1553-1565.
Bates, G.T., M.P. Hoerling and A. Kumar, 2001: Central U.S. springtime precipitation extremes: Teleconnections and relationships with sea surface temperatures. J. Clim., 14, 3751-3766.
Bates, G.T., S.W. Hostetler and F. Giorgi, 1995: Two-year simulation of the Great Lakes region with a coupled modeling system. Mon. Wea. Rev., 123, 1505-1522.
Bates, G.T., 1990: A case study of the effects of topography on cyclone development in the western United States. Mon. Wea. Rev., 118, 1808-1825.
Honors and Awards
Norbert Gerbier-Mumm International Award, 2009: Unraveling the mystery of Indian monsoon failure during El Nino. Kumar, K.K., B. Rajagopalan, M.P. Hoerling, G.T. Bates and M. Cane
Related Links